British politicians, ancient Roman rulers, and Art galleries arent the only ones doing battle for your vote during the month of May the ancient world needs your support too as it takes on those pesky modern upstarts in a new worldwide travel poll.
Ancient destinations feature prominently on the shortlist for the inaugural Lonely Planet Travel Awards, which seek to find the worlds most popular and interesting travel experiences.
Voting is open until May 31, 2010, with the results published online and in Lonely Planet Magazine from August 19, 2010. Everyone who votes has the chance to win a trip to Angkor Wat.
Each question comes with a shortlist drawn up by a panel of Lonely Planet experts including co-founder Tony Wheeler, Travel Editor Tom Hall and Lonely Planet Magazine Editor Peter Grunert.
Great Journeys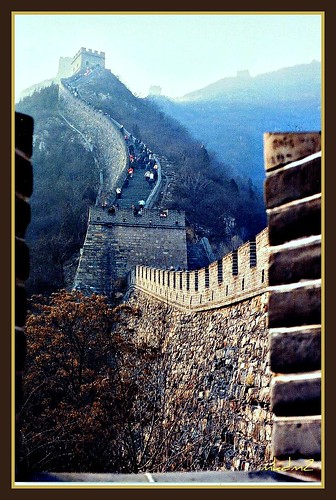 In the greatest journey category, driving the Silk Road from Tashkent to Xian, sailing down the Nile, going overland from Cairo to Cape Town, island-hopping in the Greek Cyclades and the Trans-Siberian Railway to Beijing all take in ancient sites. Theyre up against journeys as diverse as Switzerlands Glacier Express, an Amazon cruise, Californias Pacific Coast Highway, Scotlands West Highland Railway, and Australias Ghan train.
Gladiators at the Colosseum, the Acropolis and New Acropolis Museum, the Mayan temples at Tikal, the Pyramids of Giza, Aboriginal culture in Australia, and Hadrians Wall all feature in the greatest historical experience category.
Other categories that don't include ancient sites on the shortlist but do provide the option for voters to nominate their own include: most under-rated British day out, greatest cultural experience, greatest outdoors activity.
Were pleased to report no ancient sites made the I wouldn't go there if you paid me shortlist.
Heritage Key chatted to Lonely Planets Tom Hall about the awards and also asked him for his views on heritage-related tourism in general.
HK: You've placed modern history (Anne Frank, the Iron Curtain, etc) up against ancient history (Hadrian, the Acropolis, the Pyramids, Rome, etc). How do you expect these young upstarts to go against the more traditional historical experiences?
TH: One of the most interesting developments in European travel has been the establishment of modern historys must-sees to rival timeless sites. Europe has layer upon layer of remarkable history and in covering many eras we were looking to acknowledge this. Id expect classical sites to endure, but younger attractions to continue to grow in popularity.
HK: The greatest journeys category includes the Silk Road theres huge potential there, too.
Whats amazing about Britain's prehistory is how the more you see of it the more you realise how average Stonehenge really is
TH: The Silk Road has always been the greatest overland adventure. However, its now more a collection of routes due to its lack of a definite starting and finishing point. The other thing holding Central Asia back as a destination is visa restrictions travel there is not as free as in other parts of Asia. Still, that gives following Marco Polos trail a rarity value that makes other travellers ears prick up. It will get more popular the key question is how.
HK: Hearing Aboriginal stories round a camp fire in Australia could have appeared in the historical category or the cultural one…
TH: More and more visitors to Australia realise that history didnt begin with Captain Cook (who discovered Australia and claimed it for England). In some areas, Aboriginal people still maintain traditions that are among the oldest in the world. These are better understood now than ever before and a visit to an Aboriginal area and a cultural tour is increasingly popular for visitors to Australia. We wanted to reflect this in the awards.
HK: In the person I'd most like to travel with category, you have Michael Palin, historian Dan Cruickshank, adventurer Charlie Boorman, chef Gordon Ramsay but no room for Herodotus chasing Persians, Howard Carter in search of the Pyramids or Agatha Christie digging around in Iraq… Oh, hang on, you mean 'alive' people
TH: Yes, though a trip around the Med in Herodotus day would have been an incredible journey. If I had to answer this one, Id choose to travel with Saladin when he evicted the Franks from Jerusalem.
HK: In the British categories, it's good to see Hadrian's Wall get a nomination but there are so many other great historical sites as well and not all of them are called Stonehenge. What needs to be done to promote Britain's oldest cultures its prehistoric sites, its Roman legacy and its Anglo-Saxon heritage? Is the tourism sector missing a beat?
TH: Whats amazing about Britains prehistory is how the more you see of it the more you realise how average Stonehenge really is. Average setting, overpriced and overcrowded. The Bronze Age circles and houses on Orkney and in the Western Isles knock it for six, and are deserted and usually free. As for Anglo-Saxon and Roman, I find it amazing how little is communicated of what a dynamic area of history this is. Its one area were still discovering all the time the Staffordshire Hoard is an excellent example. Id be promoting this as an area of history where the scope to make fresh discoveries is huge its a book that has yet to be fully written and one that is hugely exciting. More exciting than solstice at Stonehenge anyway.
HK: What is your view of historical and cultural tourism and its potential both worldwide and in the UK?
TH: History is one of the most important themes in tourism and, as an area of the market, it has grown considerably more popular and more specialised in recent years. Its safe to say theres much more to come, in particular from big-hitters like Petra, where visitor number are up 50% year-on-year. Following the journeys of great explorers is another popular growth area. History buffs are travelling further than ever before and theyre looking to explore their own particular interests I know this because I spent two days in Eritrea following the path of a dismantled cable-car which once linked the capital with the sea.
HK: What's the 'next big thing' in historical and cultural tourism?
TH: I wish I knew! But people tend to like sites associated with death and depravity, so probably something along those lines.
Voting ends 31st May – click here to support the ancients!