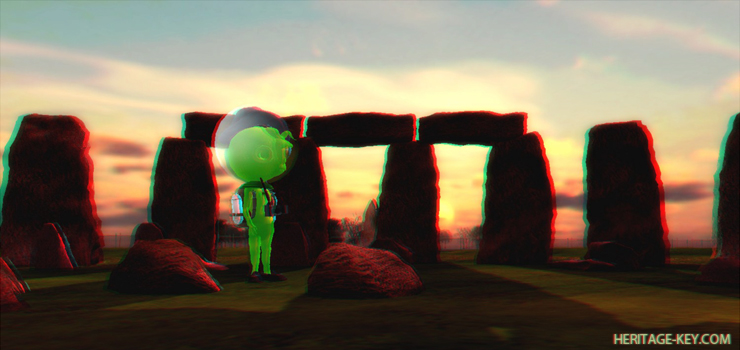 5,000 years after they've helped construct the gigantic stone circle, aliens return to Stonehenge. Early this morning, the tourists standing in line to access the stones had a strange encounter:a little, green almost-human shaped extraterrestrial skipped the queue – the outrage! – and was the first thread on the almost sacred grass around the monument.
When asked what took them so long to return, alien scout Verde Raymaker stated:"Well.. errr.. we kinda lost track of the coordinates. Until they unearthed Bluestonehenge, an amplifier doubled the strenght of the signals emitted by Stonehenge, we did not have a clue we we've left it. We actually wanted to arrive during the Summer Solstice, you know, there's more crowds then, but time travel is quite difficult, and you'll always be a few days to a few hundred years off." He then continued:"Actually, that is not such a bad thing. Now we can participate in the interstellar extraterrestrial Easter rock hunt."
When will they be leaving? "Ah, we're not sure yet. We certainly want to check up on the Pyramids and little Tiddles (red. the sphinx) first. We'll see from there. Maybe we'll take a holiday at Atlantis, this year." Don't say we didn't warn you!
Not incredibly funny? If you're looking for better, we've listed the Best historical pranks and hoaxes of the last 100 years for you.