Are you a huge fan of the pyramids? Read all the books, got the t-shirt, watched The Mummy too many times to know (it had better be the original)? Contemplate running away from home because you never got any Egypt-based toys for Christmas? Well worry no more, for long-running kids' stalwarts Playmobil have come up with their latest incarnation: the sparkling new Egypt range.
Ever wondered what was between the Great Sphinx's legs? What about the catacombs of Khufu's Pyramid? Playmobil have got all these bases well and truly covered with the toys, though Dr Hawass might have something to say about the handy mezzanine level peering over the pyramid's edge (could make a tidy little flat, actually).
Take a look at these tasty pics and tell me you don't already feel like you're in the Egyptian desert: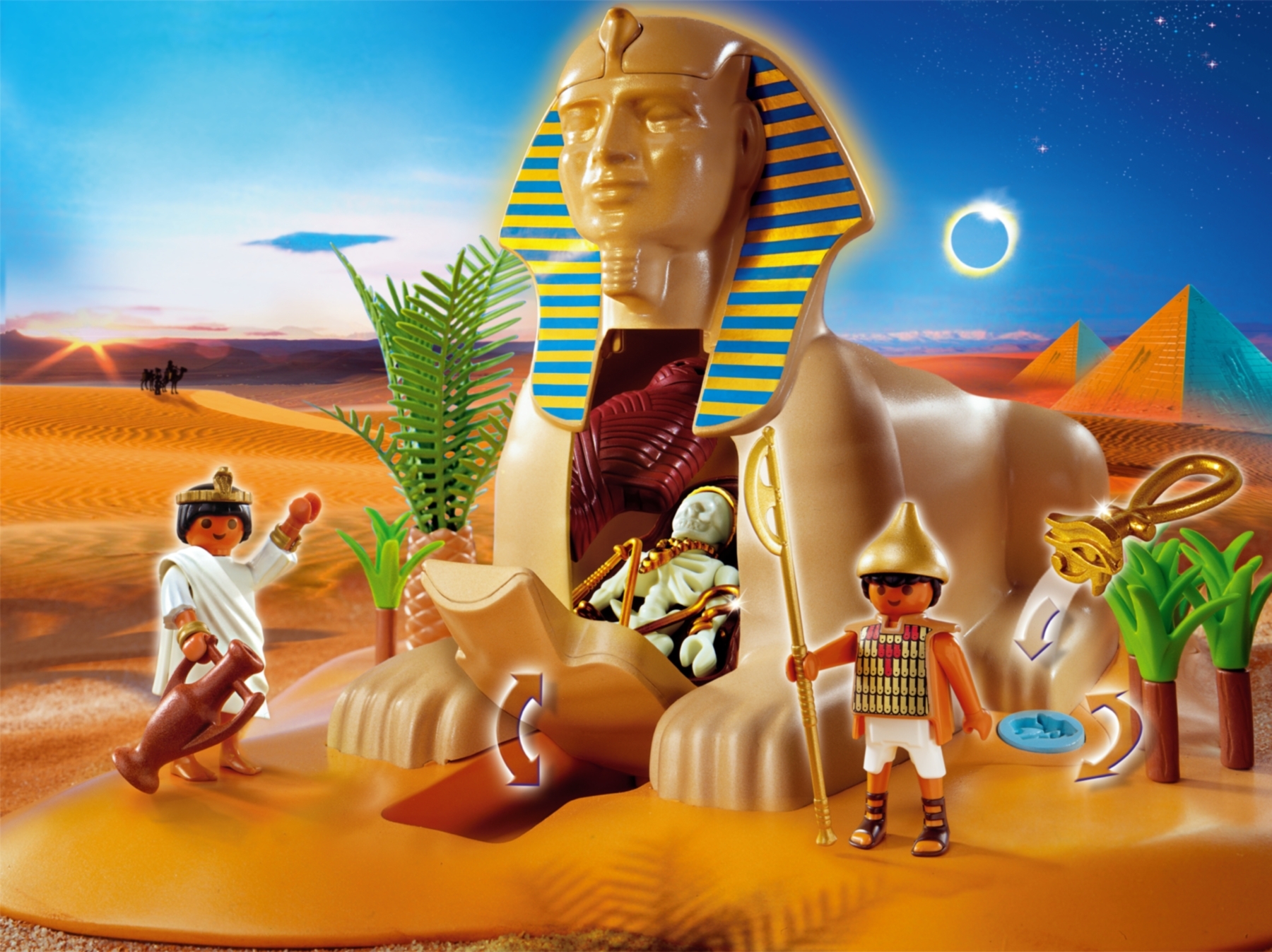 Brilliant, I'm sure you'll agree – better crack out the Christmas gift list asap. If this rocks your boat, you might also want to ask Santa for some pyramidal Lego, or perhaps a pack of duty-free Nefertiti cigarettes.
Images courtesy of Playmobil UK.