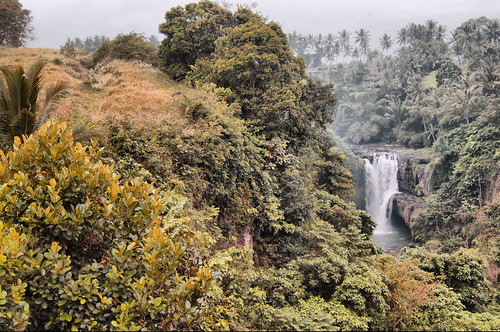 An ancient sarcophagus depicting a 'human-headed dragon' has been discovered on the Indonesian island of Bali. The 2,000-year-old artefact was found by brick-makers in the village of Blahbatu, in the historical district of Gianyar, last weekend. It is thought to have been uncovered by heavy rains.
The sarcophagus was found just 100m from the spot where another similar one was excavated some months ago, which carried a turtle's head design. Yet the latest find is thought to bear more resemblance to ancient sarcophagi discovered at the neighbouring town of Keramas.
Bali's Gianyar district is rich in ancient history, having been the home to an advanced rice-farming culture over 2,000 years ago. It is home to several Hindu and Buddhist temples, as well as the 'Goa Gajah', or 'Elephant Cave', a 9th century AD rock-cut sanctuary. Its most famous artefact, however, is the 'Moon of Pejeng', the world's oldest single-cast bronze kettle drum. The drum dates back to around 300 BC, and is considered sacred by many locals.
Today Bali serves as a popular stop-off on the traditional backpackers' route, with Gianyar its cultural and artistic centre. Indonesia is also home to Borobudur, a spectacular 1,200-year-old Javanese Buddhist temple, and Liang Bua Cave, home to the Homo-floresciensis hominid species, aka the 'Hobbit'.