Virtual Explorer Mission One Week One:
Dates: February 8, 2010 Monday until Sunday February 14, 2010 midnight.
Total Points : 30 max points can be earned
This is the first part of the Virtual Quest Series, so this week we would like to focus on getting you signed up and acclimatised to Heritage Key's virtual environments. Once you've accomplished this week's quest you will be ready to immerse yourself in the ancient world, start exploring new experiences, and challenge yourself to more quests.
The good news is, you have already registered and earned your 47 points, so you are well on your way. Great!
Now, here are the list of challenges for this week's Virtual Quest:
* Download the viewer
* Create your avatar
* Customize your avatar
* Find Valley of The Kings Valley of the Kings and Pick up your Axe as seen on the photo
* Take a photo of your avatar in Valley of the Kings with the Axe
* Upload your photo to Heritage Key's Ancient World in London Flickr group and/or tweet it using the hashtag: #heritagekey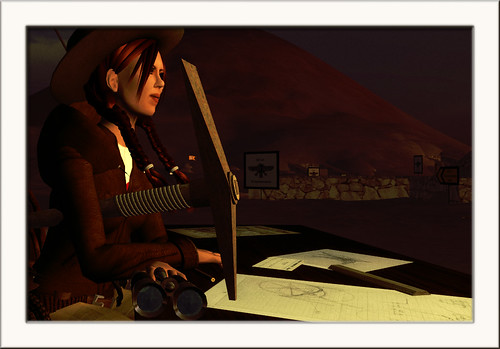 There are many reasons to go virtual – see here for a just a few of them. Once you've arrived at King Tut Virtual the first thing to do is customise your avatar. Once you've created your look you can then start enjoying the authentic ancient Egyptian experience that we have created for you. You can play mini-games, explore the treasures of Tutankhamun up close, and even take photos of your avatar and of the places you have visited.
It is quite possible to take wonderful photographs in the virtual world – just take a look at these incredible shots submitted as part of our photography competition. Here is a simple tutorial to get you started in virtual photography.
You have until midnight on February 14 to send us your photo as proof that you've completed this first quest.
See you all next week with more fun and challenges!