The promise of the four-day-long weekend and the neverending silly April Fools' Day jokes have got us all in a relaxed happy mood, and wondering what's on in London to entertain us. What better way to kick of the Easter weekend than with a pub quiz down the local? We would love you to join us at the Red Lion pub tonight for a fun quiz that's all about London.
If you are interested in London history and archaeology, know some important facts about London or just simply want to learn a bit more and have a couple pints with the Heritage Key Crew then head over to the Red Lion this evening after work. The quiz kicks of 7pm sharp, until 9pm, at 23 Crown Passage, London.
There are hundreds if not thousands of back street pubs tucked away in London and the pub quiz is an English tradition! The Red Lion is close to St James and Pall Mall (nearest tube station is Green Park), but far enough off the beaten track to feel like a local, and it's on one of the cutest alleys.
We've got some great prizes lined up for the winner in tonight's pub quiz. Theres are meals for two at old-style traditional pub the other Red Lion in Duke of York St, and at the trendy Balls of Brothers in St James Street, as well as free entry for a winner plus guest for any event in the month of April or May at comedy club The Good Ship in Kilburn High Road. Plus more surprise prizes throughout the night.
Click here for more info and a venue map.
Get 'The Knowledge'
If you want to get one step ahead of the competition, you can start swotting up on your London knowledge on our Ancient World in London site.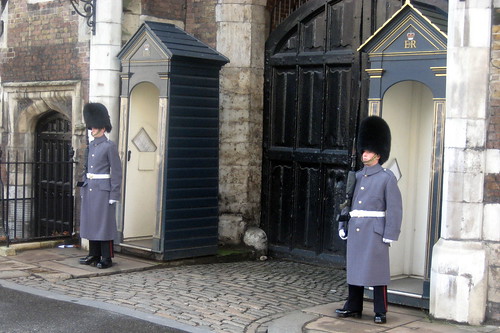 Here are some sample fun True and False questions. Of course, we're not giving you the right answer just yet, but here is one clue : One of the following statements is true and the other is false. Good luck!
You can be arrested for driving to the Savoy Hotel on the left-hand side of the road.
The Gothic hands of Big Ben's clock will be tipped with giant rubber balls next year, amid cleaners' health and safety fears.
Think you know the answer? Find out tonight if you're right.
TheAncient World in Londonis Heritage Keys groundbreaking three-month-long interactive online and offline event, introducing HD video, virtual worlds, competitions and live events. It is sponsored exclusively byAddison Lee, London's largest minicab service. Ancient World in London gives you the opportunity to participate in challenges, competitions, quizzes, quests and discussions online, in the streets of London, and immersed in our breathtaking 3D virtual areas. You can also follow our video series, in which our intrepid explorers set out to discover how the ancient world has made London what it is today. Throughout the series, there are opportunities to win prizes, and points towards qualification for the grand prize – a holiday for two in Turkey, courtesy of TravelMate.
Make sure to stay tuned for the next event – we have a special grand finale coming up soon!