Meet the Driver Challenge Your chance to win 1,000 in travel with Addison Lee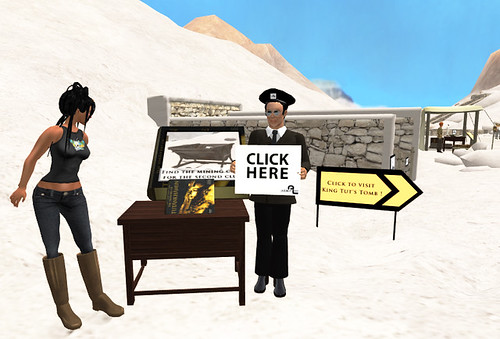 Travel to Heritage Key's virtual Valley of the Kings before the 26th of August 2010 and you could win a prize worth 1,000. In the valley, meet up with the virtual Addison Lee driver to be entered in the prize draw for 1,000 with leading car hire service Addison Lee.
But why stop there? Visit King Tut's treasure-laden tomb, explore ancient rebel city Amarna by the Nile, and discover the wonders of ancient Egypt. King Tut's Golden Mask is hidden in the Valley of the Kings. The locals hold the clues to the where the mask lies. Once you find it, you will earn your badge to share.
To start your quest head over to Valley of the Kings and click on the Addison Lee Driver. Complete your quest between 12th to the 26th July and get a chance to win a copy of "The Treasures of Tutankhamun".
As you complete and earn your badge your name will be automatically entered into a draw. We will announce the winner on 27th of July on our website.
To complete the 'Meet the Driver' challenge:
STEP 1 – Register a freeaccount with Heritage Key
STEP2 – Choose your avatar
STEP3 – Download and install our software
STEP 4 – Log on to the virtual Valley of the Kings and click the Addison Lee driver you'll meet there.
Start by registering your free account
By entering this competition you agree to the Terms & Conditions: Register by 26/8/10 to be automatically entered into 1,000 Addison Lee prize draw. The winner will be able to add the 1,000 credit to an existing Addison Lee account or the amount will be credited to a new account. Only one registration per user. No cash alternative. Winner will be chosen on 30/9/10. Employees of Rezzable Productions Ltd or Addison Lee and their immediate family are not eligible to win.