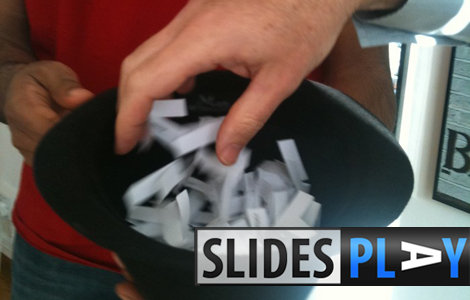 The "Meet the Driver" competition has been a great success, with many registered users completing our short quest to be able to win 1,000 worth of travel with Addison Lee in and around London.
We closed the entry to the competition on Thursday the 30th of September. As we have promised we put all the entered names into a hat and and pulled out a lucky winner, here in our office in Shoreditch, London. As we were selecting the winner for the big prize and two runners up we have taken some wonderful photos to record the moment.
We will directly contact the winners and arrange the hand over of the wonderful 1,000 worth of travel with Addison Lee to our lucky winner also the runners up will be receiving a copy of "The Treasures of Tutankhamun!"
The lucky winner who will receive 1,000 worth of travel in and around London by Addison Lee is :Rodine, and the two runners up who will receive a copy of the The Treasures of Tutankhamun aredfliesenandJuan Guzzy.
Congratulations to all the lucky winners and thanks a lot to all who have participated in the quest.
Join me at King Tut Virtual for more fun quests
If you have have missed this contest but are still interested what we have to offer then go gallivanting round King Tut's treasure-laden tomb, visit rebel-city Amarna by the Nile, and discover the wonders of ancient Egypt. Soon we will be offering new challenges with more exciting prizes so keep an eye on this space.
If you are new to virtual worlds and would like to explore more then please join me for live tours during weekdays 4pm London time. Explore the Valley of the Kings with me, Meral Crifasi and my avatar. We will take a guided tour, complete a quest, listen to live music with friends.
Your first Virtual Steps
If you have never been in the virtual world before this a great opportunity as I will be there to answer any of your questions and help you with any problems you might come across. It is always more interesting to explore with friends so do invite a friend or two to share your experience.